About Louisville Trivia
Louisville Trivia is a live team trivia contest. It started long ago in 2010 when Scott Gibson got fed up with other pub quizzes and their impossible questions and oversized teams. After participating in several pub quizzes throughout Louisville and surrounding cities, Scott decided to take things into his own hands and create a fun, interactive game that wasn't quite like the rest.
Read more about the history of Louisville Trivia at Louisville.com and The Courier-Journal, and then find out what people are saying here, here, and here.

Scott Gibson
Quizmaster - Took the Jeopardy! test thrice. Blanked on six-letter "P" words twice. "Headrest" and "serene, like a calm lake." AMA.
PJ
This Jersey boy has a passion for baseball, hot dogs, and history (in that order), and he shares that passion with his son.
Brandon
This man of (murder) mystery has never been seen in the same room as Batman. Take from that what you will.
Chas
He has driven through 37 states, has more than 400 Blu-rays and DVDs, and dabbles in night photography.
Amanda
BI analyst. Bleeds blue. If it involves adventures, dogs, or margaritas, she's in.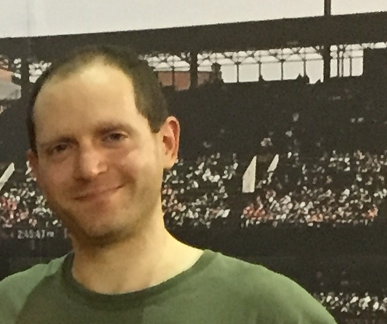 Jonathan
Committed to the quest for perfection, whether of turn of phrase, push-up form, hard-cooked egg, or audio playback.
Liz
I am tall. Yes I played basketball. The weather up here is fine.
Nicole
Nicole Disney is who Wonder Woman calls when she needs advice.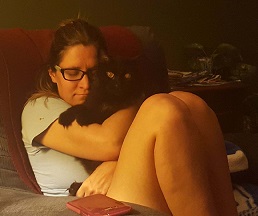 Sarah
A Louisville native with 2 cats who does improv in her spare time. She was once called a C+ version of Jennifer Aniston.
Now Hiring!
Have you ever wanted a job where you are paid to eat, drink, and interact with like-minded people while having a great time by just being yourself? Then you've come to the right place! Louisville Trivia is expanding and looking for amazing, well-spoken, engaging, meticulous people like you who have an overall love for all things trivia. Compensation is very competitive. Not bad for 2 1/2 hours of work, if you ask us!
Hosts have the opportunity to take our show on the road to multiple bars. If you find new locations, you stand to make a healthy commission as well! It's a fun and easy way to make some extra money while spending one evening (or more) in the pub each week. When you become a host, your picture and profile will be placed on this page, where pubs can browse your profile and contact us for you to host their leagues.
If this sounds like something you're interested in, contact us now!